The
avelle gta
is a self build sports car that is, for many people, appealing to the heart. Itís an expression and a extension of their personal style and taste. It has an on road presence and driving position that creates a feeling of confidence and reassurance.
For others a self-build sports car needs to satisfy their desire for a car they can use every day and with this in mind we have designed the
avelle gta
. Yes, you can create a car that, not only has an every day use, but also feels comfortable on the track.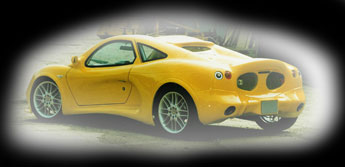 With the reassuring clunk as you close the door, the refined ambience of the interior cabin reassures you of the build quality.
At Motion Car Development we give you more than just looks, we have given you safety and performance with affordability.
The avelle has one of the strongest performance designed chassis in its class. When you drive it you will receive a quality rewarding drive that is the
avelle gta
.
The car not only looks like itís going fast in the garage, it also delivers performance to match. With a choice of two engine options that can be fitted into the engine bay, performance and power is limited only by your budget.
Safety is in abundance, from the full race spec roll cage front and rear crumple zone and with a high side sill, you are sitting pretty safe.
The
avelle gta
puts you in control of your finances.
By building your own
avelle gta
YOU are in control from day one. If you have not got the money for the next stage of your build, just put the car on hold. You decide on all your extras and all your options, colour, air con, stereo etc, the list goes on - but from the start you are in control and we are flexible.